PSHE at St Anne's
The Qualification and Curriculum Authority (QCA), which provides the frameworks for PSHE at Key Stages 1-4, describes PSHE as helping to:
"Give children and young people the knowledge, skills and understanding they need to lead confident, healthy and independent lives."
The QCA goes on to say that PSHE aims to help children and young people:
"Understand how they are developing personally and socially, tackling many of the moral, social and cultural issues that are part of growing up."
Aims and Objectives:
The teaching of PSHE at St. Anne's supports our school aim to nurture and develop our pupils' communication skills giving them the power to control their future. We believe that personal, social, health education (PSHE), enables children to become healthy, independent and responsible members of society. We attempt to provide children with the tools to understand how they are developing personally and socially and whilst doing so allow them to be able to successfully tackle many of the moral, social and cultural issues that are part of growing up. In using 'Every Child Matters' as a foundation on which to develop the children's PSHE skills we aim to focus on well-being to enable children and young people to embrace change, feel positive about themselves and enjoy healthy, safe, responsible and fulfilled lives. In terms of economic well-being and financial capability, we aim to teach young people to develop as questioning and informed consumers and learn to manage their money and finances effectively.
We want our children to be confident, self-motivated individuals who understand their rights and responsibilities within a diverse multi-cultural society.
Through PSHE, we aim for all learners to:
Know and understand what constitutes a healthy lifestyle (in line with the National Healthy Schools guidance)
Be aware of safety issues
Understand what makes a good relationship with others
Have respect for other people
Be independent and responsible members of the school community, demonstrating behaviours adopted in our school values
Develop self-confidence and self-esteem and make informed choices regarding personal and social issues
Develop good relationships with other members of the school and the wider community
Gain the knowledge, skills and understanding to play an effective role in public life
Learn about their rights, responsibilities, duties and freedoms and about laws, justice and democracy
Play an active role in the life of their schools, neighbourhoods, communities and wider society as active citizens
Aspire to further/higher education or training
---
PHSE Scheme – Jigsaw
Download: Snapshot Overview Map [PDF]
For the teaching of RSE, we will be also be using the archdiocese approved schemes; A Journey in Love and Live Life to the Full. This is to ensure that the teaching of RSE matches the ethos of our Catholic school.
---
Whole School Curriculum Overview
Download: Identity, Society and Equality [PDF]
Download: Whole School Overview [PDF]
Download: Careers, Financial Capability and Economic Wellbeing [PDF]
Download: Physical Health and Wellbeing [PDF]
Download: Drug and Alcohol Education [PDF]
Download: Mental Health [PDF]
Download: Keeping Safe and Managing Risk [PDF]
---
RSE at St Anne's
As a Catholic Primary School we will not be following the RSE section of the You, Me, PSHE scheme. Instead we will continue to use A Journey in Love.
A Journey in Love is a resource created by Sister Jude Groden of BRES. It is the recommended programme of study for Catholic schools for Sex and Relationship Education, and has been written as a progressive scheme of work that supports the Religious Education, PSHE and Science curricula taught within the school.
Throughout A Journey in Love, an aspect of the mystery of love is focussed upon in each group, children and young people are encouraged to marvel at the wonder and beauty of God's creative love. This is reflected in each stage of a person's growth in the Primary Years through a series of suggested, progressive and developmental tasks, activities and reflections which focus on physical, social, emotional, intellectual and spiritual development.
As with all aspects of learning, children are naturally curious and many will have questions related to their lessons. Opportunities to discuss questions form part of the lessons and again these are treated with care and understanding.
A Journey in Love highlights the importance of parental input and children will be told to discuss their lessons at home.
---
RSE Policies
Download: Updated Relationships and Sex Education Policy 2020 [PDF]
Download: Whole School Food Policy [PDF]
Download: Enrichment Policy [PDF]
Download: Emotional Health and Wellbeing Policy [PDF]
Download: Sun Safe Policy 2020 [PDF]
Download: PHSE Policy [PDF]
---
Activities
Download: PSHE Activities [PDF]
---
British Values and Gospel Values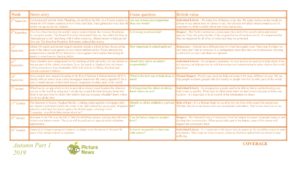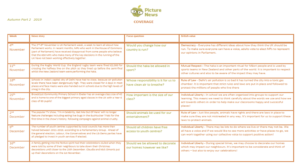 ---
PSHE/Catholic Teaching
Download: PSHE Links KS1 [PDF]
Download: PSHE Links KS2 [PDF]
---
Useful websites for parents and carers
External Link: Liverpool Early Help Directory
External Link: Solihull Parenting Course
External Link: Asylum seekers and refugees
External Link: Family Refugee Support Project
External Link: Money Heroes – A website to help parents and teachers deliver financial education.
External Link: Kids Smart – Learn about the internet and being a SMART surfer; plus lots of good sites for children.
External Link: BBC Educations PSHE – List of PSHE websites for 4-11 year old students, including games and activities and resources for teachers and parents.
External Link: CBBCs Stay safe – Online test your internet safety knowledge with Hacker, listen to some Stay Safe songs with Helen Skelton, News Kids On the Block and Bobby Lockwood and get some tips from the Horrible Histories gang.
External Link: safety Net kids – All things to do with keeping safe
External Link: E-safety Tablets and apps – Tips and links to child friendly apps.
External Link: Stop Bullying – Child-friendly, US site with tools to learn about bullying and how to prevent it.
External Link: County Lines – 'County lines' resources and guidance: are you worried about your child being criminally exploited? Are you a professional looking for further advice?
External Link: Child Mental Health
External Link: Brain Pop – Useful resources to support PSHE education at home and in school
External Link: Money Sense – Interactive activities to educate children money
External Link: My Bank – A free online home school financial education programme for 7-11 year olds
External Link: My Bank – A highly interactive digital financial education programme for children in years 1 and 2
---
Useful Guides for Parents
Download: Anti-Bullying – Parents Guide [PDF]
Download: Screen Addiction – Parents Guide [PDF]
Download: Snapchat – Parents Guide [PDF]
Download: TikTok – Parents Guide [PDF]
Download: YouTube – Parents Guide [PDF]
Download: Roblox – Parents Guide [PDF]
Download: Minecraft – Parents Guide [PDF]
Download: Grooming – Parents Guide [PDF]
Download: Grief and Loss – Parents Guide [PDF]
Download: Conversations with your Child Tips [PDF]
---
Books that support Relationships and Sex Education
Download: Books That Support RSE [PDF]
---
PSHE at St Anne's
---
Understanding Autism, Dyspraxia and Dyslexia
This document will take you to a series of child friendly videos explaining autism, dyspraxia and dyslexia.
Download: Understanding Autism [PDF]
---
Picture news and British Values
Last year, we began using Picture News throughout KS1 and KS2. Picture News is the simple yet brilliant new resource that enables schools to encourage children to question what they hear and read, to think around key issues and topics and develop 'healthy' news mindsets. It also our British Values tangible for our children.
Since 2014, schools have been required to promote the five key British values which are: democracy, the rule of law, individual liberty, mutual respect and tolerance of those of different faiths and beliefs. It is essential that schools engage with and promote these values in a meaningful way. The Picture News service builds consideration and discussion of these values into all of their teaching materials covering stories such as Brexit, terrorism, migrants, refugee caravans and the environment.
Every week, the Picture News creates a poster with a strong image that illustrates a news story from that week together with other age-appropriate resources that explain what the story is about. These resources help teachers spark a conversation about current affairs with pupils and also explain which of our British Values each story is related to.
---
British Values Coverage
Download: Early Years Picture News Coverage Document England – Spring 1 2023 [PDF]
Download: Primary Picture News Coverage Document England – Spring 1 2023 [PDF]
Make sure you look at all the class pages and follow us on Twitter @StAnnesLiv. You we see more of the fantastic PSHE work that happens all the time at St. Anne's.
---
Shy Lowen
Every Tuesday at St. Anne's, we send a group of children to the Shy Lowen stables. Before the end of this academic year, we will be sending as many children as possible to benefit from the experience of working with horses.
Kids Helping Horses, Horses Helping Kids.
Kids helping horses:
The horses and ponies at Shy Lowen are cared for and trained by local children. Many of them have never had close contact with a horse before. They are soon on their way to building relationships of trust that are the cornerstones of Shy Lowen's training.
The more experienced children help the younger ones teach the horses to overcome their fears and learn the skills needed to be ridden horses, ready for new homes. If that's not possible, they continue to care for them in the sanctuary.
Horses helping kids:
Horses are extraordinary teachers. They do not lie, they do not fall for the images we create to protect ourselves. They do not care if you are rich or poor, if your jeans are designer or tatty. They only see the real you.
The horses at Shy Lowen help children find the person inside. They teach children about self worth, trust and confidence. They help them to express themselves without anger, but instead with understanding. They teach them to listen, and to be listened to. They help them succeed.